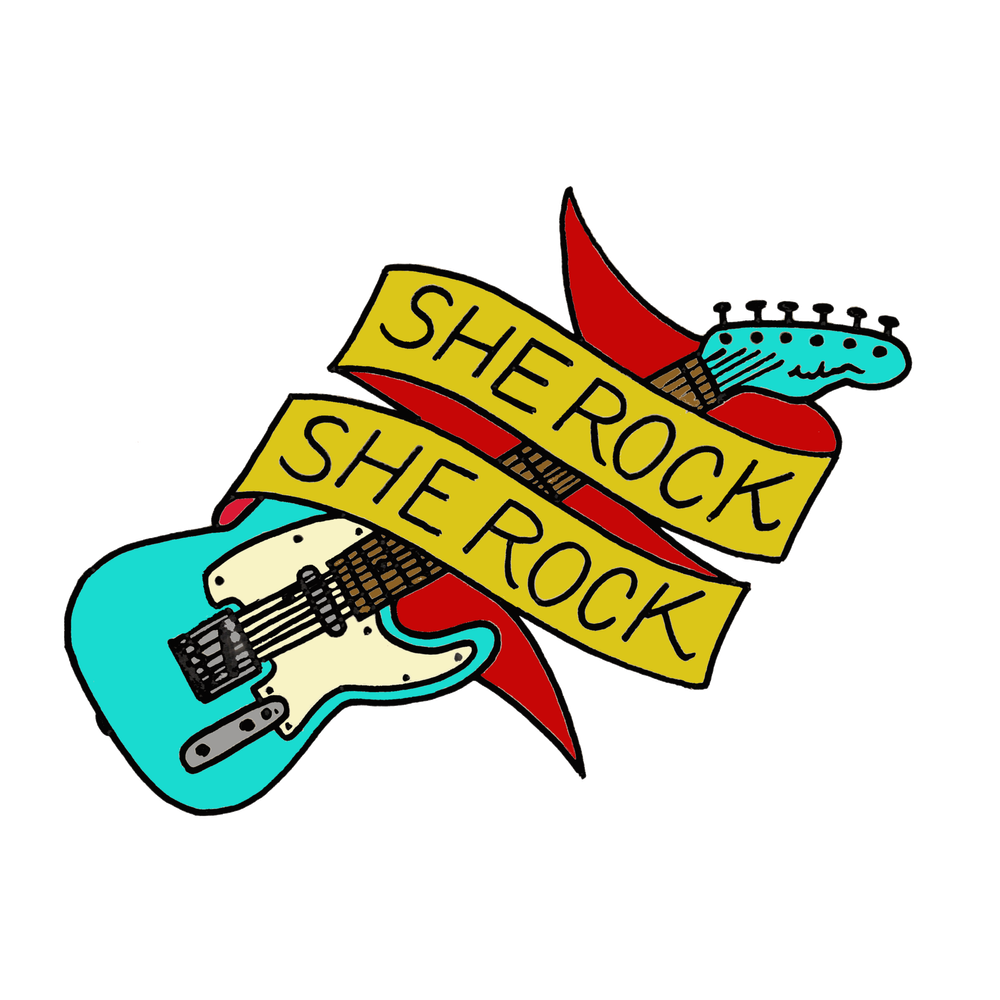 About She Rock She Rock
She Rock She Rock is a nonprofit organization dedicated to empowering girls, women, trans and nonbinary folks through the art of music. We provide an inclusive environment that encourages collaboration, develops leadership skills, and fosters self-confidence. We're here to open doors and broaden mindsets in the music industry!
Latest News!
Girls Rock n Roll Retreat '22
Showcase Concert videos NOW UP ON YOUTUBE!
Stay Tuned for info about
Women's Rock n Roll Retreat 2023!
Looking for a private music lesson teacher?
She Rock teachers are available!
Click here for more info!
Join Our Hall of Fame 
Become a monthly donor today! By supporting us on a monthly basis, you will help us better achieve our mission, expand our programming, and support more girls, women, trans and nonbinary folks as they begin their journey into the Hall of Fame!